Mama's Sensual Safari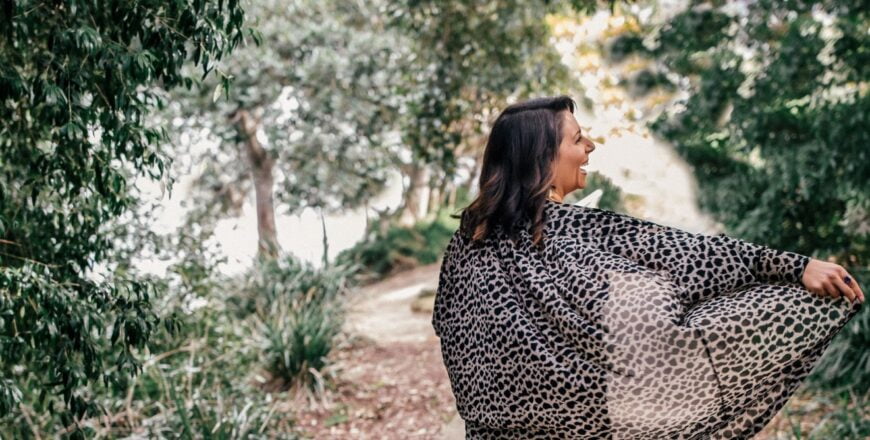 The course is divided into the following exploratory stages:
Introduction
General information about sensuality, the female sexual response cycle and assessing your fundamental makeup.
Post-baby changes (completely normal but don't let them rule your life)
We'll look at the Hormonal, Physical and Emotional Changes you go through postpartum. Don't worry if you had your last child years ago this information is still going to be relevant for you!
Self-love
Dive into practical explorations to discover your authentic self and your sensuality
Creating a deeper connection with yourself and your partner
A series of explorations including chats and practical exercises to gain a deeper connection with yourself and your partner about your needs, desires and how to express them.
Conclusion
How to continue exploring and improving your sex life.
Additional Resources
This section is also available where you will find additional tools to help you on your sensual safari. We welcome Carla from Yoga Realm, our awesome Yoga Therapist & Women's Circle Facilitator, who has provided some great resources for you. With over 1,000 hours of yoga training from India and Australia, Carla has been practising yoga for almost 20 years and teaching for 7 years. Carla is a strong believer in making yoga and its principles accessible to everybody, whilst providing sincere and compassionate teaching and support to assist women on their path of overall wellbeing.
If you are just too excited to get started and can't wait until your goodie bag arrives then please go ahead. You can always come back to previous stages!
Introduction
1
2
Introduction to Mama's Sensual Safari
3
Find your Sensual Statement
4
Female Sexual Response Cycle
Post-baby changes
1
Post-Baby Changes Introduction
2
3
4
5
6
7
8
Exploration – Self-love Message
9
Exploration - Beautiful Flower - Part 1
10
Exploration – Beautiful Flower – Part 2
11
Section 2 Checklist Summary of enrichments/explorations
Self-love
1
2
Exploration - Stirring your Sensations
3
Exploration - Harnessing Touch
4
Exploration – Stimulants and Sedatives
5
Exploration – Genital Massage/Masturbation
6
7
Section 3 – Checklist Summary of enrichments/explorations
Creating a deeper connection with yourself and your partner
1
Create a deeper connection Introduction
2
3
4
5
6
7
8
9
Section 4 – Checklist Summary of enrichments/explorations
Conclusion
1
2
Section 5 – Checklist Summary of enrichments/explorations
Additional Resources
1