Own your sexual desire, sexual energy and be your ultimate self
Empower your sexual self-image, believe your worth and be a positive role-model
Confidently communicate your pleasure-focused wants and needs
Enjoy emotional and intimate relationships (no more guilt/anxiety)
Live a life filled with sexual satisfaction and pleasure!
Does this sound like you?
I have no interest in sex since having children and avoid sex as much as possible
I don't see myself as a sexual person my body is too damaged from pregnancy and childbirth
Reduced intimacy in my relationship is taking its toll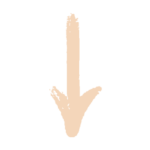 … of mums are unsatisfied with their sex life within the first 12 months of childbirth.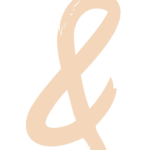 … of parents say their quality of sex has diminished since having children.
Revive your low libido, discover your sexual identity and improve your relationship intimacy
Want to join the exclusive club of sensual mamas who are living fulfilling sex lives?
Then this sensual revival course is for you!
Mama's Sensual Safari takes an all-inclusive, holistic approach to stimulate your sensuality.
Inclusive of all mum

s 

no matter your sexuality or relationship status and designed for mums from early postpartum to mums with kids in school

.
Ignite your inner passion, remove barriers to your sexual freedom, take ownership of your pleasure and return the spice to your life!

Experiencing prolapse, nerve damage and other complications from childbirth? Don't let your birth story be the end of your sex life.
Exude confidence and serenity with self-acceptance. Displaying confidence, body appreciation, and self-acceptance is exactly the positive modelling we want to show our children.
How much is your intimate relationship worth? Enrol Now for just $199 for lifetime access!
Is the Mama's Sensual Safari value for money?
Absolutely!
I know firsthand that mums are last in line to spend money on themselves. If you are looking for a life-changing program to unlock your sexual identity and desire, I have ensured that this course is affordable so don't feel guilty. It's vital as mums that we fill our cup first to have the physical and emotional energy to care for those we love.
Is your intimate relationship worth 50 cents a day for 12 months and then FREE for life!?
If the answer is Yes then you want to hit the enrol now button! It's worth it!
This sensual revival plan consists of months worth of sex therapy for a fraction of the price. 
What you'll get:
A qualified sex therapist guided sexual revival plan to reclaim your sexual identity and desire

4 Modules of video, written and audio content – access anytime at your own pace

Yoga videos and audio tools to help you relax and decompress

Clear outlines to have solution-driven self and partner discussions (what do you want and what do you need)
A FREE Mojo Matters Journal valued at $49.95RRP
10% Off an Ohnut
All of this for our special price of $199!