Top 3 tips to kickstart dad's sex drive after baby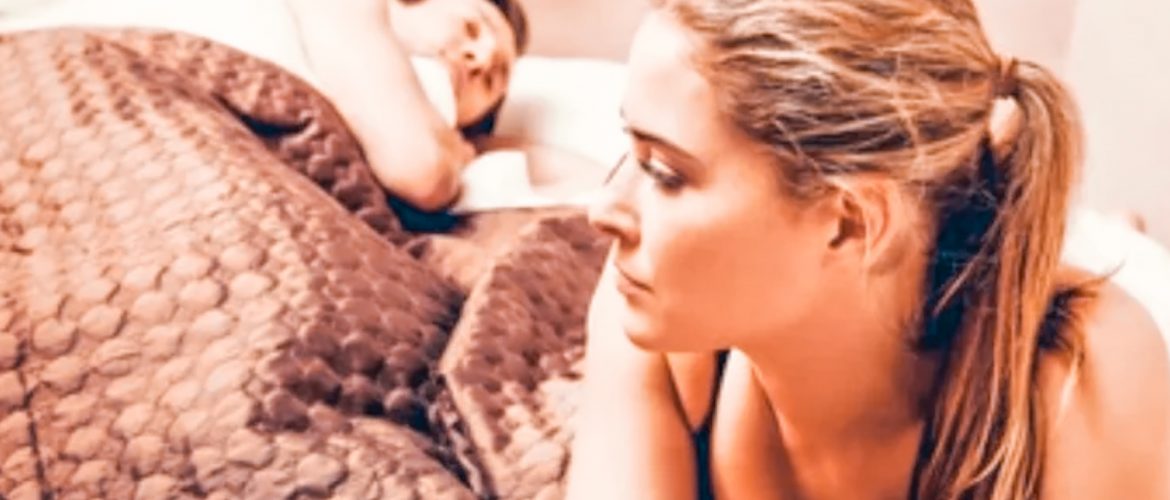 Not all men are sex fiends!
I know it goes against convention to say but it's true. Being masculine and "manly" doesn't involve having a high sex  drive all the time. Some men could take it or leave it…just like women, especially after a baby. Does that mean that men and women's brains and bodies are wired the same? YES! Yes, variations exist BUT we are the same when it comes to our capacity and desire for intimacy, sex and sexual pleasure.
Do men experience low libido? Yes

Can men find it hard to orgasm? Yes

Do men get sexually lazy in long-term relationships or after kids? Yes
Sexual pleasure is possible and a RIGHT for everyone. It is our self-composed barriers that reduce our capacity and desire for pleasure.
I talk a lot about the reasons for mum's low libido and low sexual desire in my blogs and on Instagram. But what about relationships where mums complain "my sex drive is higher than my husbands, what do I do?"
Dad's libido drops too after kids, especially new dads.
Here are some reasons why:
Skyrocketing Stress
Increased responsibilities, financial concerns and worry about another pregnancy can all cause stress.
Infant Jealousy
Dads can get green-eyed over their baby taking so much of mum's time and physical touch, leaving little space for couple time and mum complaining of being "touched out".
Madonna / whore complex
Matrescence is the transition of women to "motherhood" and all the external and internal changes that come with the job. Dads can struggle with this transition as they see their partner now as "mother". Our opinion of mothers is that they are pure, kind and respected. Dads wrestle with seeing their beloved as both "mother" AND "a woman with sexual needs and desires". After witnessing a vaginal birth many dads feel anxious about what they saw, what happened, and fear causing further pain.
Depression / Low Mood
Lack of sleep, nutrition, exercise and motivation can all lead to lower libido by reducing mental and physical health.
That's great but WHAT DO I DO? I popped out a baby, I'm horny and ready, there's only so much self-pleasure I can do!
3 top tips to boost your husband's sex drive and get your sex life back on track.
Communication
You need to understand why he's holding back. It's essential for moving forward but don't dwell in it and make it a big drama (unless it's serious) because guaranteed he doesn't want that and he'll shut down.  Ensure he is heard. Actively listen and then together work through a solution.
If it's financial stress, get a budget and plan together.
If there are erectile or function issues, contact me and we can chat about what you can do.
A key part of this conversation needs to include what your expectations are for sex and intimacy.
Titillate his Turn-Ons
Just like I talk about responsive desire for women, men also respond better when they have something sexual and enticing to react to. Visual stimulation is the best method to boost arousal and desire and if you add in tactile stimulation the rockets really start to fly. Have a discussion about sexual fantasies and use these as inspiration. Does your partner like to watch porn, observe as you self-pleasure, see you wearing or doing something, need a separate sexual space if your bed has been overrun with kids? Teasing out turn-ons is essential for setting a desirable context.
Daily Connection
It's important to experience "adult life" along with parenthood. Make dad feel:
Useful to you and your family. Maybe the kids only want mum but that doesn't mean that he can't help you with chores to get things done faster and jobs finished. Don't stress about how things are done just care that they are actually done and you didn't have to do it. Yes for my fellow control or clean freaks this takes practice.
Special and Important to you. Don't treat him like another child, treat him as an equal and lover. It's actually one of the hardest things to do (even if you don't have kids) because men seem to revert into child mode when they get married. But criticism is belittling and a turn-off. He will feel like anything he does is going to be met with criticism.
Sexy and desirable. I know the dad bod became a "thing", but let's face it, just like mum doesn't necessarily like her mum bod neither does dad. Show him that you still love him and want him. It doesn't need to get sexual every time. Kisses and hugs are a great way to show love, affection and appreciation. Men don't want to be a piece of meat that you use for a stick only!
Sex is important in long-term relationships. It's one of the highest forms of showing love, creating unity and exploring. Kids see their parents as role models. Relationship satisfaction shows kids what positive relationships look like, interact, how people should be treated and self-confidence and acceptance to not accept anything less than you deserve.
For expert help boosting your relationship connection join the Mama's Sensual Safari today.