Show the Right Kind of Love on Valentine's Day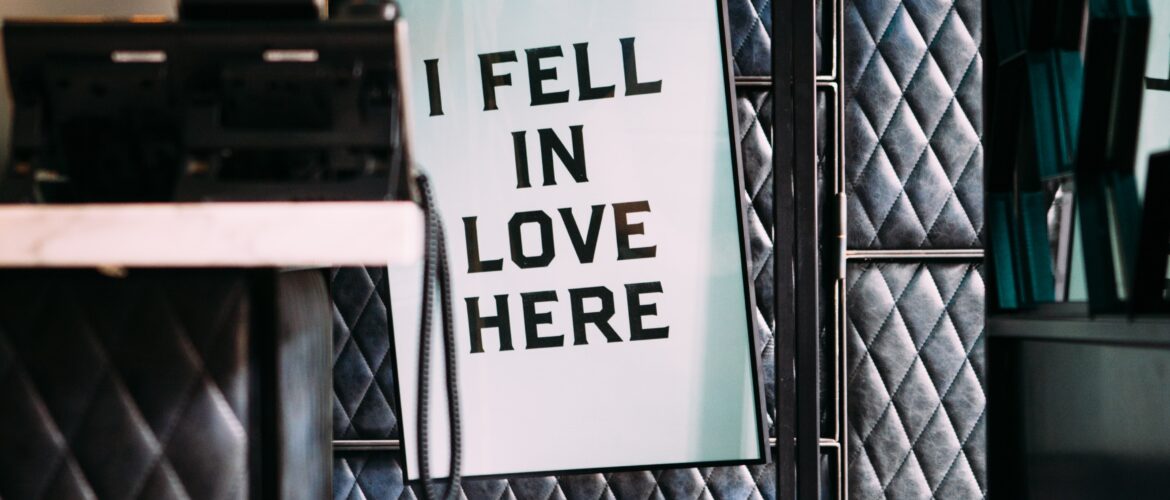 February is here and what does that mean? Valentine's Day! Everywhere you go there are hearts, roses and the colour red screaming love and sex! For anyone with low sexual self-image, sexual anxiety, tension, or nervousness February can also bring complete performance anxiety.
You try to push these negative emotions aside and tell yourself you can do it, after all it's Valentine's Day and you SHOULD be showing your partner love today. You SHOULD be more in love today then you are any other day. And if you're single…well…you SHOULD have a partner.
Teenagers probably bare the brunt of it to be honest. Handing out roses, cards and presents in school, a popularity contest at it's finest. At an age where girls are already under tremendous pressure to conform, look and act a certain way to be popular we now throw in the day of luurve.
But why should we feel we must represent our love in its upmost glory on this particular day? Any why if you are single are you NOT meant to enjoy today just like any other day?
I suggest we rethink our celebrations of February "love month" and in particular, Valentine's Day. I mean, the true origin of Valentine's Day and Saint Valentine is still a mystery, only hypothetical opinions exist as to its origin. In my husband's homeland of Colombia, Valentine's Day isn't even celebrated in February it's September 18th, the day of Love and Friendship! A number of other countries such as Pakistan, Indonesia and Saudia Arabia have even banned Valentine's Day for religious reasons. To me, Valentine's Day means my car rego is due…yep romantic!
So let's celebrate the month and day of love a little differently. Who is the most important person you can love? YOU!
When you love yourself, you respect yourself and your values whilst acknowledging your strengths, weaknesses, and entitlements.  Once you understand and love yourself you can also fully express love to a partner because you know what you need from them and vice versa.
Whether you have a current partner or not, or if you feel anxious about the 14th creeping up, here are some options to show yourself love before Valentine's Day (or any other day for that matter!)
Ignite your senses – focus on one of your senses (sight, smell, sound, touch and taste) every day. Think about where in your everyday life you can focus on the sensory experience of that act. Often you can incorporate a number of these with a partner, such as cooking or showering. Consciously focus on the sensory experiences and push away any unrelated thoughts that are likely to arise.
Self-love messaging – look in the mirror every morning and tell yourself something about yourself that you love. Repeat the same message to yourself another 4 times throughout the day (the final time before bed). Research shows that the more we tell ourselves positive messages the more we can override our negative messages.
Sensual Writing – Write about a sexual fantasy and invigorate your desire. The physical act of writing can often increase excitement and you can even use your own writing to send yourself or your partner sexy notes.
Dress to impress – select something to wear every day that is going to make you smile. Even if you are looking in your closet thinking there is nothing there, there always is. Maybe it's a pair of pants that make your butt curve just so, or underwear that just feels great and comfortable. It doesn't matter if anyone else can see it or not, what matters is you feeling like a million bucks walking around that day.
On Valentine's Day:
If you are single, spend the day showering yourself with tremendous love all day long!
Make your favourite breakfast (or why not go out for it?)

Wear something that makes you feel fabulous

Buy yourself a bright bunch of flowers that make you smile (bargain tip: get your favourite flower, not roses which double in price on this day)

Spend the day on your own or with a great friend doing something you enjoy

Spend the evening having a great dinner at home, light candles to fill your home with your scent of love, and play with your toy box!
Want to celebrate Valentine's Day and shower your partner with love?
Go ahead and knock yourself out! Just do it in a way that makes you both happy and don't feel pressured to do something extravagant to show to the world what you have. It doesn't matter what anyone else believes your relationship to be, it only matters what those in the relationship believe.
Finally, remember 14th February is also National Condom Day so cover up to hook up and enjoy!